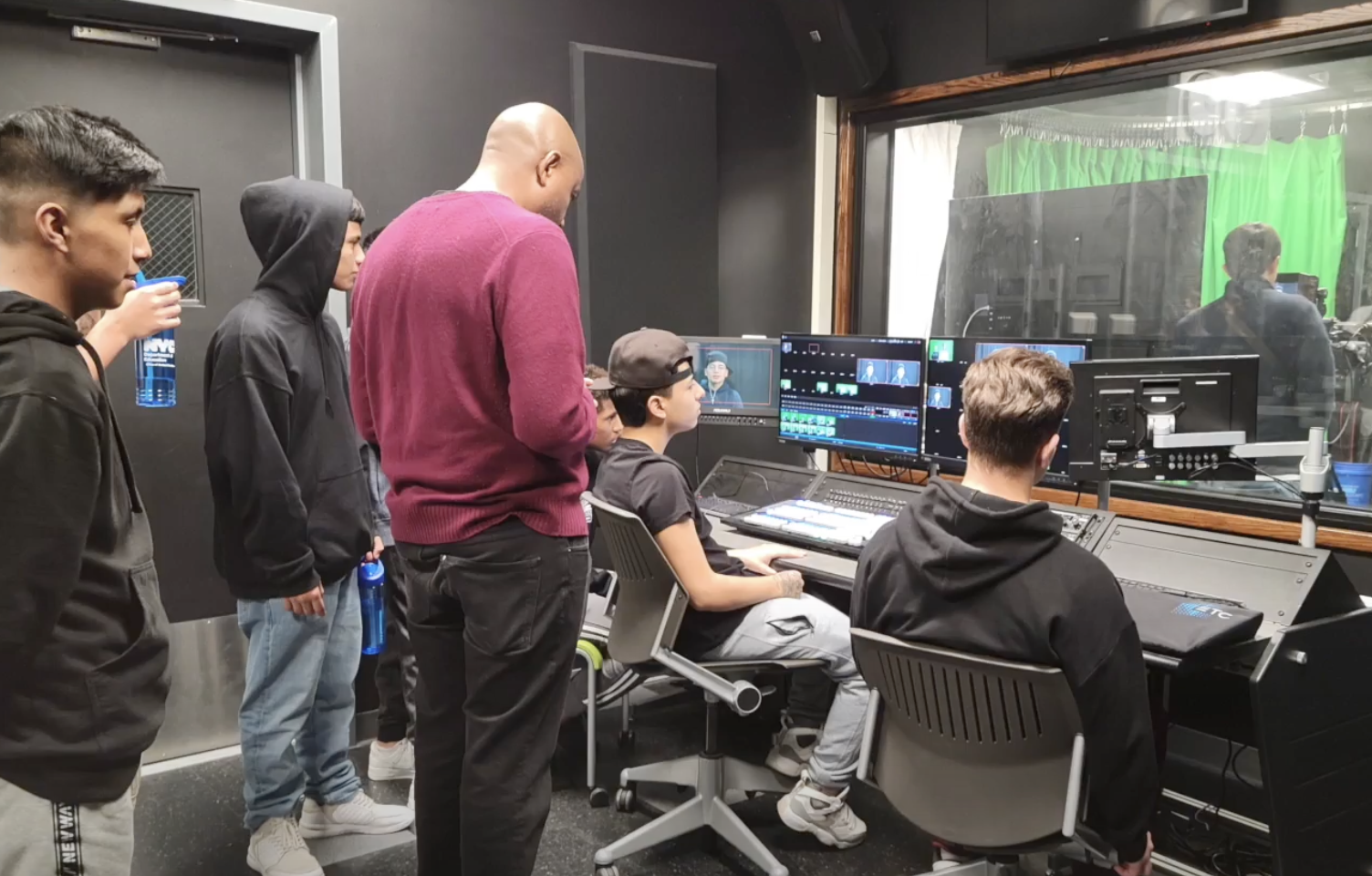 Curriculum
Rigorous, well-rounded, and includes Advanced Placement classes
Projects
Interdisciplinary studies that focus on theme-based multi-media projects.
Technology
Opportunities for acquiring technological competence.
Careers
Students exploring career and college options available to them.
Emphasis
Emphasis on media and communications arts. Specific courses of study include journalism, drama, film, creative writing, advanced art, speech, Photoshop, STEM, and computer technology.
Community School
As a Community School, we are committed to leveraging community resources and opportunities to address the needs of our students and their families.
Collaborations
Partnerships and collaborations with colleges, universities, local organizations, and members of the public and private sectors.
Community
Opportunities for students to apply and extend their learning beyond the classroom to serve and improve their community.
Learning
Student-centered teaching practices that focus on inquiry and cooperative learning.
Teamwork
A team approach that will include common meeting time, case conferencing, and academic planning.
Involvement
Parental and community involvement.